Mandala Seeds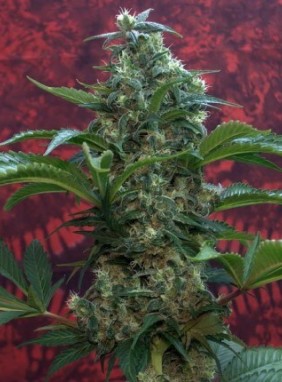 Showing 1 to 1 of 1 (1 Pages)
Mandala Seeds - more than a seed producer
The existence of the Grover community allows you not to look for reliable sidbanks with quality material in the blind.
Buy marijuana seeds
of elite varieties you can easily find in any seed store. & nbsp; It's easy to understand that with a serious approach to the grove, ordering seeds makes sense only from trusted source. In the Mandala Seeds seed market only from 2004, but before entering the arena the company managed to pass a considerable creative path in studying the properties of cannabis and clarifying the methodology.
Selected seeds from Mandala Seeds
Many modern varieties are not distinguished by strong health. In nature, only more viable individuals survive. Some developers, pursuing commercial benefits, sell the seeds of marijuana indiscriminately, without selecting the best samples for sampling seeds. Thus, more seeds are produced, but their quality is lower. Mandala Seeds respects your efforts, time and finances, providing seeds of resistant and viable plants. According to the reviews of users of the resource olkpeace.org, the appearance of marijuana from the seeds from Mandala corresponds to the description and photos on the site, mandalaseeds .com.
Taking care of the environment
The founders of Mandala Seeds (by the way, they introduced themselves as Mike and Jasmine) are grateful inhabitants of the planet. All cultivation of Mandala material is done with a minimum of fertilizers, instead of pesticides - a special method against pest invasion, even plant genetics is focused on saving resources. In particular, Mandala at the Offshore address with an environmental request to the growers:
limited to 400 V lamps
for 4-5 -th week to switch the lighting on 12/12;

use as little fertilizer as possible (as a replacement, compost and litter of earthworms, biohumus;
operate hydroponic units with a solution of reduced electrical conductivity and watering other plants with waste water.
The Mandala strains, the company declares, are adapted for the optimum blood exactly in such conditions The sympathy of the organization to nature is not limited to the appeal to the people: a part of the proceeds from the sale of seed funds is donated in support of the World Wildlife Fund, Greenpeace and the charity of the Nepal state.
Mandala Seeds and Bob Marley's Store
According to Mandala's staff, the organization has a minimal staff to cut costs and lower prices to the lowest possible. The high quality of seeds, Mandala Seeds insist, does not affect their price, dictated by the desire to support everyone who loves cannabis in the era of the ban on the plant enough to buy seeds and devote themselves to the blood.