Africa Unite
BOB MARLEY SEEDS
Type: 100% Indica
Height (indoor): 70-90cm
Height (outdoor): 70-110cm
Country: Jamaica
If you want to buy seeds of cannabis indica - choose Africa Unite! Feminized hemp seeds of the cultivar Africa Unite are produced in solar Jamaica by sydbank Bob Marley Seeds. When selecting a variety, the company's breeders used the home genetics of this plant from Africa, which is famous for the power of local hashish far beyond its borders. A clean, 100% indicator is ideal for relieving stress, anxiety and fighting panic attacks. Her smoke has quite the expected strongest relaxing effect, even in small doses, which is very popular with people who want to immerse themselves in total rest. To thank for this is the Jamaican breeders, who were able to achieve THC concentration in the resin of the plant equal to 26%.
Cannabis seeds Africa Unite - Jamaican champion in TGC
indie , the bush grows within 70-90 centimeters indoors, and on the street it is unlikely to exceed 120 cm. Like all photoperiod species, the hemp variety Africa Unite feminised begins active flowering in September if speech goes about the open ground, and this period lasts for 60-70 days. The result of the cultivation of feminized seeds of this variety will weigh about 400-500 grams per square meter. Feminized cannabis seeds Africa Unite grow bushy plant with a central cola. During flowering, the branches are densely covered with cones, which eventually emit so much resin that the fingers literally stick to each other after touching such a flower. To increase the yield of the variety, it is recommended to use the SCRoG method and organo-mineral fertilizers. You can buy cannabis seeds by cash on delivery or make a prepayment . Delivery is carried out by mail and other popular services.
WARNING! The price is indicated for 1 seed. In the original packaging 6 seeds, the price of packaging (54 USD)

Reviews (1)
Related Products
Afghanistan Lights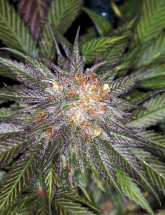 Power Africa Feminised