Auto Afghan Bullet
AUTO-FEMINIZED
Height: 60-80 cm
THC: 20 %
Harvest: 600 g / m2
Type: Indica / Ruderalis
Flowering: 55 days
Origin: Afghanistan
Country: Canada
Seeds of cannabis Auto Afghan Bullet is certainly one of the best and brightest representatives of autoflowering strains that can be grown from feminized seeds . This plant variety was created by breeding traditional Afghan breeding with a large amount of Indica and Ruderalis. The square meter of a carefully crafted plantation is able to give its owner up to 600 grams of excellent product. Plants themselves are small, on average 60-80 cm, but they allow you to harvest a large crop.
Features of Afghan cannabis Auto Afghan Bullet
Auto Afghan Bullet is an excellent solution for those who wish to enjoy the classic Afghan taste of smoke with an original earthy aftertaste reminiscent of the taste of Puer tea. Smoking of this variety gives a deep and long relaxation, relieves stress and distracts from unpleasant thoughts. Perhaps you will even feel illusory about what is happening around, thanks to the indie and ruderalis. Experts recommend to grow this variety of avtotsvetov open-air or in greenhouses. Unlike most feminized autoflowering strains, the grade Auto Afghan Bullet is undemanding, resistant to drought and possible diseases. During the vegetative period, the plant is densely covered with cones, which can be removed as early as 65-70 days after germination of the seed. The resulting product has high quality, strong action and easy output, so it can delight even the most prikurennogo rastamana. The grade of Auto Afghan Bullet is easy to clean, easy to use. Buy cannabis seeds & nbsp; Auto Afghan Bullet can be cash on delivery or courier . & nbsp;
ATTENTION!
The price is for 1 seed. In the original packaging 6 seeds, packing price (30 USD)
Reviews (1)
Related Products
Auto Big Bang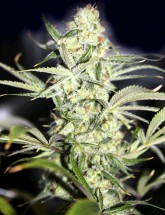 Auto Candy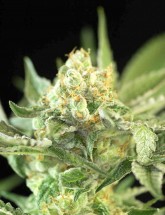 Auto Kabul