Auto Big Bang
AUTO-FEMINIZED
Height: 65-120 cm
THC: 20 %
Type: 55% Sativa / 35% Indica
Flowering: 50 days
Origin: Thailand / Afghanistan
Gather: 700-1000 g / m2
Country: Canada
Divine Seeds created Big Bang as a berry-flavored miracle for valuers, and this automatic-flowering version guarantees success in non-tropical conditions. Moreover, fruit aroma lovers can grow Auto Big Bang cannabis seeds even on a windowsill! This variety is a well-balanced combination of 55% Thai Sativa with 35% Indica genes inherited presumably from Afghanistan Lights - a resinous and heavy-yielding bush that boasts a high endurability and quick development. The Canadian breeders did a great deal of work to enhance this hybrid preserving its sweet flowery scent and stimulating powers along with a decent resin production and fast ripening. A perfectly convenient set of Indica and Sativa features!

Auto Big Bang in Cultivation
No problem for beginners, yet a nice productive option for a pro. With a moderate height of 65 - 100 cm (on average), this cannabis can easily be situated in an indoor plantation, while out of doors it has less chances to get pollinated. Greatly adaptive to growrooms (soil or non-soil), due to Afghani and Ruderalis genes Auto Big Bang succeeds in outdoor conditions even in colder climates. Certainly windowsill cultivation is not a way to big or medium yield. But if given proper conditions, its performance is high for a short compact plant, - about 700-1000 g can be gained from 1 m2 if planted tightly. The odor is medium level, flowery with musky and incense undertones. Thanks to intelligent breeding, Auto Big Bang has acquired a true fighter's resistance to temperature shifts, fungal diseases and even overfertilizing - however, these factors reduce the yield.

The impact of Auto Big Bang marijuana

In two words: uplifting and creative. Unlike some pure Sativas, Auto Big Bang doesn't overstimulate you - there's no rush, no paranoia, only joy and a wish for action / communication. Such weed is popular with artists, sculptors and musicians, who take a puff or two and plunge into their art feeling 16 y.o. again. The flavor is unusual: a fruity sweet aroma reminiscent of currants with Indian spice. Works as an aphrodisiac for couples, a wonderful ice-breaker at a party, while lone wolves may find themselves enjoying a skateboard ride or a walk with headphones on like never before. In therapy, this strain may be used against depression or apathy, ADHD, PTSD. Great for any outdoor activity. The effect is balanced - both recharching and noticeably relaxing. Not a smoke before bedtime, though, since it wards off sleep. Expect about 90 minutes' tripping with half an hour's aftertrace.
Warning: this description of an item only applies to residents of the Netherlands, Canada and other countries where medicinal use of cannabis is legal.
The price is for 1 seed. The original packaging offers 6 seeds at 30 USD price.
Reviews (2)
Related Products
Auto Gagarin feminised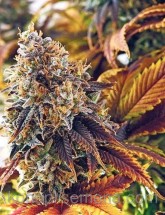 Auto Bob feminised
Auto Candy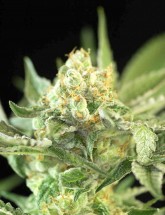 Bubble Gum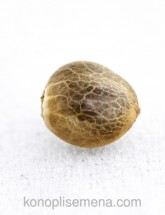 Auto Opium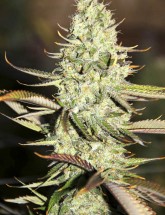 Auto Deadryder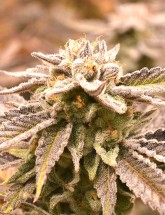 Auto Afghan Bullet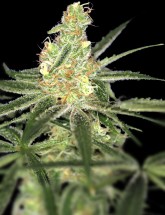 Blue Cheese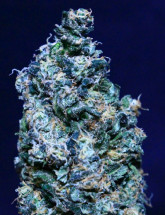 Auto Blue Cheese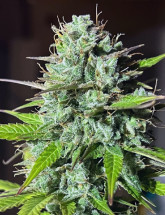 Auto Pablo Escobar