Auto Blue Cheese
Divine Seeds
Height: 110 - 160 cm
THC: 21%
Harvest: 500 - 650 g/m2
Type: 80% Indica / 15% Sativa
Flowering: 8 weeks
Origin: Blueberry x Cheese
Country: Canada
Generally speaking, Auto Blue Cheese marijuana seeds descend from Blueberry, the world-famous sweet violet variety, crossed with Cheese - a very special phenotype of Skunk. Thus it combines Afghani and Thai genetics, which is dominant, with Mexican and Colombian heritage. Originally sturdy and life-resistant due to its ancestors, this delicious genotype becomes even more endurable with a pinch of Canadian Ruderalis genes adding to make it automatic-flowering. Divine Seeds have increased both its height, productivity and resin production rate by means of selection. However, no other strains are mixed here - only the authentic Blue Cheese cutting, nothing else. An exotic violet strain with sweet berry and cheese scent.


Peculiarities of Blue Cheese Auto
It wasn't problematic to handle future mother plants due to their healthy and dynamically developing roots: sprains quickly developed bright green pairs of leaves as well as strong hardy stems. Indoor samples didn't normally overgrow the height of 140 cm, but out of doors or with a more intensive light schedule even 175 cm is possible. For full productivity non-stress training like LST or ScroG is recommended. By the way, any transplantation is not an option if your Auto Blue Cheese plants are expected to yield decently.
When starting to blossom, this cannabis does show some stretching, but not excessive (15-20% of final height). A moderate amount of foliage allows all sectors of the plant to get light - therefore, floral growth on branches and in the lower part of the bush is satisfyingly thick. However, like cannabis always does, Blue Cheese Auto will concentrate its mass on the central cola unless the plant is trained. Growing in thick nuggets, calyxes are fragrant and give off sweeter and sweeter aroma-symphony, everyday approaching the scent of lilac. If exposed to lower air temperature at night during the last 2-3 weeks of ripening, violet, purple and bluish hues appear.


The Impact of Blue Cheese Cannabis
Once smelled, these buds can never be forgotten! Cheesy on the inhale and leaving a sweet aftertaste on the exhale, they dissolve any tension in your body and mind, at the same time creating a mellow euphoric background. Not a heavy stone, Auto Blue Cheese can still pack quite a punch, but in medium dosage the effect allows you to stay on the move. Many users actually accentuate the communicative and aphrodisiac vibes of cheesy marijuana. Indeed, this state of consciousness leaves the user a vast list of activities to enjoy: leisurely walking in the park you will feel just as good as watching a movie, playing video games or conversing around a pizza. Some artists claim that such feeling of happiness can be very inspiring! Medical usage is reasonable when opposing muscle spasms and seizures, ADHD, PTSD, irritability or panic attacks. The impact stays for 90 minutes.

Warning: this description of an item only applies to residents of the Netherlands, Canada and other countries where medicinal use of cannabis is legal.

Reviews (1)
Related Products
Auto Gagarin feminised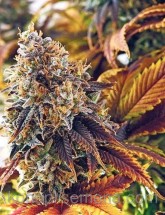 Auto Big Bang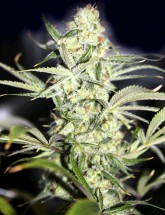 Auto Candy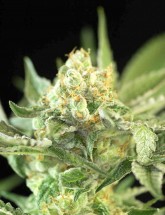 Auto White Widow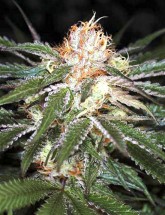 Auto Hindu Kush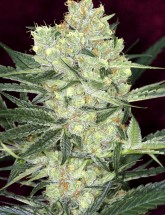 Auto Kabul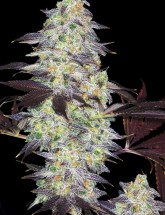 Auto Mazar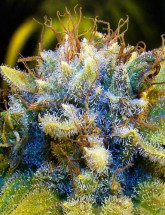 AUTO Pineapple Express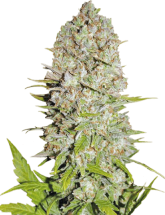 Auto Black Opium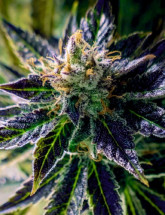 Auto Moon Rock