Auto White Widow
AUTO-FEMINIZED
Height: 70-125 cm (150 cm in the greenhouse)
THC: > 20%
Harvest: 400-600 g / m2
Type: Sativa predominates
Flowering: 58 days
Origin: Canada / Spain
The popularity of this variety is associated with a high content of tetrahydrocannabinol with predominance of sativa. This concentration of matter is the result of the work of Spanish breeders and their Canadian colleagues. Variety White Widow has a 20% TGK - when buying cannabis seeds, we guarantee high quality .
Only we can quickly buy seeds of the White Widow in Ukraine
Feminized autocraft allows you to get a great harvest nine months after seeding. Only seventy days of taking care of the White widow generously pay off with 600 grams of quality product, which can be collected from every 1 m² of the plantation. Large cones, impregnated with resin, will be compensated for the care shown. After all, the height of the plant, and consequently, the amount of plant collected depends on the conditions of growth. So, indoors plants grow to about 0.7 meters, and outdoor up to 1.5 meters. Auto White Widow does not require special conditions, it has immunity to mold damage, fungi, damage to insects and even sharp temperature changes.
Cannabis Action Auto White Widow - White Widow Effect
This variety gives a lot of excitement, and the predominance of sativa sets the brain to productive work with creativity. The body, on the contrary, relaxes. In medicine, "White Widow" is prescribed for relaxation, rest, stress relief. The taste of smoke has a bright tartness of aftertaste and citrus notes. Dried has a pleasant smell resembling sandalwood. Feminized autoflowering seeds are a high-quality product with guaranteed germination, rapid growth and a powerful end-product of consumption. Buy White Widow seeds in Ukraine is easy and simple, if you order in our store!

ATTENTION!

The price is for 1 seed. In the original packaging 6 seeds, packing price (30 USD)
Reviews (1)
Related Products
Auto Bob feminised
Auto Big Demon
Auto AK-47 XL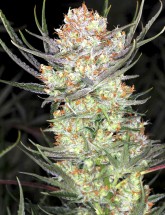 Auto Blue Cheese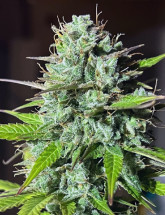 Auto Pablo Escobar