Auto AK-47 XL
AUTO-FEMINIZED
Height: 120-150 cm
THC: 21-24%
Harvest: 750 g / m2
Type: 70% Sativa / 20% Indica / 10% Ruderalis
Flowering: 59 Days
Origin: Canada / Afghanistan
Country: Canada
This automatic-flowering feminized variety was developed in 2010, simply said it is an improved analog of the famous
AK-47
. Several most promising phenos of this strain, selected for their potency and fragrance, were crossed together in different combinations. Comparing the results, Divine Seeds experts eventually chose the hybrid that was most heavy-yielding, endurable and rich in cannabinoids. Then it was tuned into a perfectly universal variety by means of selection. Auto AK-47 XL is a leaning
Sativa
(70%). Fully authentic, it descends from Thai, Colombian, Mexican and
Afghani
landrace genetics. The original scent of AK-47 is totally recognizable: citrus with musky and piny hints.
Features of Auto AK-47 XL

Looking for cannabis seeds that can withstand temperature changes? Then Auto Auto-47 XL is what you need! Grown from autoflowering feminized seeds, it's incredibly easy to take care of. Fit for indoor growing (soil or non-soil) as well as outdoor and greenhouse environment. During the vegetative phase, a subtle yet solid structure is formed. With the help of training (LST or ScroG), plants become way broader and about 25-40% increase in productivity can be furtherly expected. The variety is unpretentious: resistant to insignificant temperature changes, under normal conditions immune to fungi or molds, able to sustain moderate nutrient issues. Starting from mid-blooming, the flower-to-leaf ratio is very enjoyable: no need to defoliate the plants, light reaches every level easily. Floral growth consists from mid-size fluffy buds that give off a pungent fruity smell with a dank undertone. Ready for harvesting by early September.
Impact of Auto AK-47 XL
A rich and spicy flavor of fruit, incense and musk. When consumed, Auto AK-47 XL leaves a citrus aftertaste inducing a motivated and energetic state of mind. This marijuana helps to ward off sleep and as such is more preferable for daytime usage. An aphrodisiac agent, it stimulates and brightens sexual intercourse. At a party, such Sativa comes in handy promoting communication and making any kind of activity more fun: both the body and mind become more flexible, lively. charged with wit and motion. Therapeutic use makes sense when combatting depression, PTSD, ADHD. The effects last for up to 2 hours.

Warning: this description of an item only applies to residents of the Netherlands, Canada and other countries where medicinal use of cannabis is legal.

ATTENTION!
The price is for 1 seed. The original packaging offers 6 seeds at the price of 36 USD.
Reviews (1)
Related Products
Auto Big Demon
Auto Candy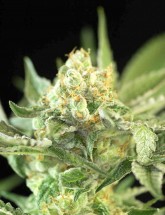 Auto Kali Mist Feminised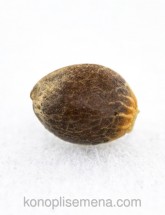 Auto White Widow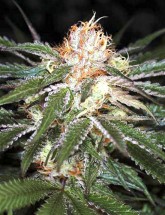 Auto Deadryder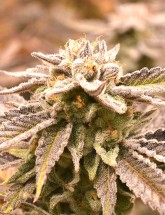 Auto Pablo Escobar