Auto Pablo Escobar
Divine Seeds
Height: 110 - 160 cm
THC: 27%
Harvest: 600 - 800 g/m2
Type: 90% Sativa / 5% indica
Flowering: 70 - 85 days
Origin: Colombia
Country: Canada
Auto Pablo Escobar cannabis seeds come from Colombia, which is famous for how diverse its flora is. Apart from coke and a thousand kinds of flowers and trees, in this country you can also find very special Sativa varieties. One of them, after about 100-150 years of being handled and enhanced by means of selection by local enthusiasts, became the basis for Pablo Escobar that Divine Seeds stabilized in Canada. Its automatic-flowering version is purely authentic: 90% Sativa, 5% Afghani Indica added for faster blooming and heavier yielding, 5% Canadian Ruderalis. Fully preserving its native character, this strain has a rich fruity flavor (the dominant hue is mango) and a beautiful vivid appearance.


Auto Pablo Escobar Phenotype
Apart from its long flowering period, this weed is nothing different from any day-neutral variety and can be successfully handled by a novice grower on condition that the general requirements of cannabis are satisfied. Fit for indoor (soil / non-soil) and outdoor, greenhouse cultivation. With a quick tempo of vegetation, by the start of blooming Auto Pablo Escobar may be 120 cm tall, then during the first weeks of flowering the rest of the height is gained. The odor intensifies and becomes fruity at this stage. While flowering, the Colombian marijuana demonstrates dynamic floral growth. The buds are prolonged and definitely Sativa in their shape, but not too fluffy. With training, about +50% yield is possible - a properly ScroG'ed plant may grow wide like a coffeetable, and its huge colas will resemble green pineapples. With a strong immunity, Pablo Escobar Auto hardly ever suffers from diseases, molds or parasites whatsoever. Ready for harvesting by mid September.


The Impact of Auto Pablo Escobar
The buds taste sweety and leave a clearly tropical aftertaste. Myrcene has been detected to be the dominant terpene in Pablo's profile, however with additional coloring from other terpenes it creates a mango aura. The general influence standardly achieved by smoking Auto Pablo Escobar is stimulation. Its uplifting powers can compete with a strong coffee! As such, it's vastly preferred as a wake and bake option, or else as an ice-breaker at dates - especially because this Sativa is also aphrodisiac. Nonetheless, big portions may actually cause disorientation or even vertigo. Great for parties, dancing, outdoor activities, often promotes laughter and communication. Can be used in medicinal purposes against PTSD, ADHD, depression and other cognitive disorders. The effects don't wear out for 2 hours, followed by an aftertrace of relaxation.
Warning: this description of an item only applies to residents of the Netherlands, Canada and other countries where medicinal use of cannabis is legal.

Reviews (1)
Related Products
Auto Big Demon
Auto AK-47 XL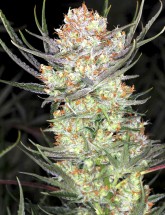 Auto Big Bang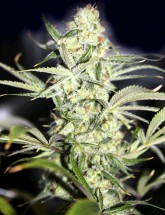 Auto Candy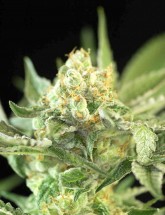 Auto Kali Mist Feminised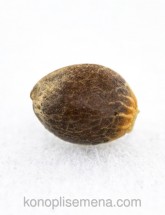 Auto White Widow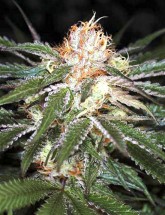 AUTO Pineapple Express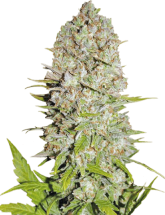 Auto Black Opium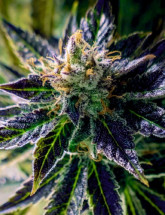 Auto Moon Rock