Pablo Escobar
FEMINIZED
Height: 180-200 cm
THC: 27%
Harvest: 700 g / m2
Type: Indica / Sativa
Flowering: 71 days
Origin: Canada / Columbia
Country: Canada
This variety deserves special attention. That's why it was named after the great Pablo Escobar. If you want to buy high-grade cannabis seeds , then Pablo Escobar is an excellent option. The genotype of feminized seeds is completely Colombian. The basis was hemp growing in the foothills of Santa Maria, where locals have a long-established culture of cultivation. Pablo Escobar contains an incredible amount of THC. The feminized seeds of this strain are the result of careful selection made by the hands of the Colombians and the selection carried out by the scientists. In medicine, a plant of this variety is recommended for obtaining a strong muscle relaxation and general mental rest. The plant emits a light, fresh fruit flavor when smoking.
Pablo Escobar - cannabis seeds from Colombia
Large sticky cones are covered with a layer of shimmering white crystals resembling hoarfrost and giving off a noble lineage. In growboxes, you can collect up to 0.7 kg per meter of plantation. The vegetation period lasts about 10 weeks, eventually endowing the owner of the bush generously with high-quality products. Pablo Escobar is universal for growing a plant. It is suitable for both indoor and outdoor cultivation. It can easily grow even beginners, as the variety is completely unpretentious and able to grow everywhere. Adult plants are resistant to insects, and young shoots initially require close care.
ATTENTION!
The price is for 1 seed. In the original packaging 6 seeds, packing price (36 USD)
Reviews (1)
Related Products
Opium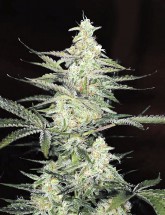 Afghan Original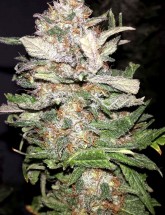 Fractal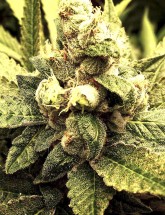 Blue Cheese