Afghan Original Feminised
AVERAGE (80-150CM)
Height: 160-200 cm
THC: 20.3%
Harvest: 400-600 g / m2
Type: Indica
Flowering: 58-62 days
Origin: Afghanistan
Country: Canada
Afghan Original is one of the most potent and resinous Indica varieties that Divine Seeds derived from a pure Afghani landrace. It was stabilized preserving the original genetics without adding anything else! The genotype has been highly valued among gourmets of cannabis, who understand how productive and medically efficient cannabis of Afghanistan is. Broad-fingered leaves make an advantageous proportion to its rich floral growth - with a bigger height, Afghan Original is a heavy yielder compared to similar strains. 100% authentic landrace genetics plus clever selection methods are an unbeatable combination! As a genetic basis of for breeding, this strain has become a parent to a whole generation of bright strains that, too, might win prizes at international exhibitions.

Growing Afghan Original
Despite a bigger height that breeders have given to Afghan Original, its overall structure is purely Indica: strong stems and branches, a broad built designed to form and sustain massive flowers, also in general these plants are well-adaptible to heat and dry weather. Cultivation can be successful in any environment: indoor and outdoor plantations, soil or non-soil. Indoors expect about 150-175 cm height, out of doors full-size 200 cm tall plants are likely under proper conditions. Beware of pungent stench that appears on flowering: dank, earthy and musky. Thanks to this odor, Afghan Original can protect itself against insect parasites. in the room, you need to take care of effective ventilation. Resistant to droughts, temperature fluctuations, molds and fungi, however indoor plants should be ventilated well during blooming because of thick floral growth. Easy to train in any preferable wayL ScroG or SoG, FIM or topping, very stress-resistant and rewarding in terms of yields: one indoor plant tends to produce up to 500 g fresh bud, whereas out of doors there can be 1000-1200 g/plant.

The Impact of Afghan Original

Several Afghan Original puffs are comparable to a mild anesthesia that relaxes the body and brain, kills off muscle spasms, dissolves a hard day's tension. Although this strong Indica isn't a party maker, it still can be smoked socially, but a circle of close friends is probably more preferable. As for solo style, these XXL size buds are a first-class ticket to the dark side of the moon where you can hitchhike for solid 2 hours. Melomaniac people report unusual music perception due to sharpened hearing and less thoughts. On a date, Afghan Original might be functional if it is tranquility and quiet timespending that both partners desire. It doesn't block sexual activity. Medical use can be helpful for those combatting nausea and appetite disorders, irritation, ADHD, PTSD, panic attacks, hepatitis.
Warning: this description of an item only applies to residents of the Netherlands, Canada and other countries where medicinal use of cannabis is legal.

ATTENTION!
The price is for 1 seed. In the original packaging 6 seeds, the price of packaging (36 USD)
Reviews (2)
Related Products
Divine Indica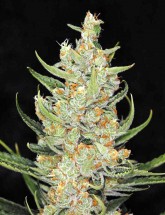 Opium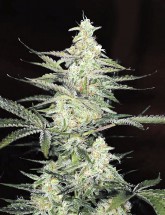 Afghanistan Lights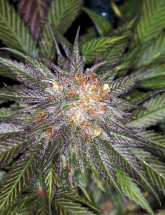 Pablo Escobar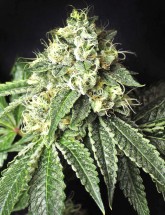 Fractal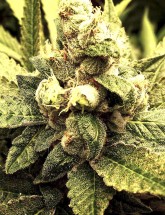 Mama Thai