Out of Space
AVERAGE (80-150CM)
THC: 25%
Type: Indica 80%, Sativa 20%
Height (indoor): 110-140 cm
Height (outdoor): 140-170 cm
Country: Jamaica
Feminized cannabis seeds of the grade Out Of Space is a photoperiodic 80% indicator . An excellent choice for experienced growers who want to collect a weighty package of quality harvest. The plant perfectly shows its full potential with competent pruning and using the SCRoG method. The variety is of Jamaican origin - it was bred by the sidbank Bob Marley Seeds . It grows like a branchy bush and, if indoors the height of the plant varies from 100 to 140 centimeters, then when growing outdoor the shrub grows to 170 cm, so it's important to take seriously the stealth places. The flowering period of cannabis Out Of Space lasts for 65-75 days, after which the rover can harvest 400-600 grams of yield from 1 square meter.
Out of Space - "cosmic" cannabis variety
It's worth noting the beauty of the bush itself during the flowering period - its branches are overgrown with massive cones with a huge amount of stigmas , and at the final stage, the plant emits a large amount of resin, covering even the lower leaves. The cones of the grade Out Of Space have a rich smell, in which the sourish aroma of hashish and spices is felt. The smoke is light, with an earthy taste. Due to the high THC content of 25%, it has a powerful killing effect. But thanks to a small share of the sativa it's good to cheer up, it makes it easy to maintain a conversation, to invent something and to create. An excellent grade for the evening film screening. From the medical side, it can be used as an anesthetic and sedative, it helps excellently help to unload after various stressful situations. The online store allows you to buy seeds of cannabis varieties Out Of Space cash on delivery or prepayment. Delivery by mail
ATTENTION!
The price is for 1 seed. In the original packaging 6 seeds, packing price (41 USD)
Reviews (1)
Related Products
Bubble Gum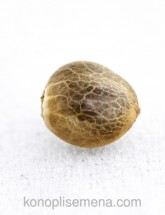 Turkman Valley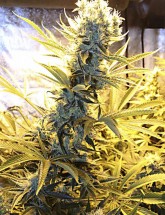 Power Africa Feminised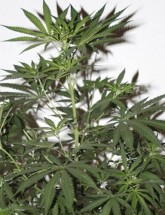 Blue Cheese