Top Strongest Marijuana Strains of 2019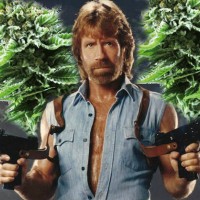 Top Strongest Marijuana Strains of 2019
For most cannabis lovers, it is not the news that the plant is unpretentious and is capable of growing everywhere. However, sometimes you have to face unexpected death or disease of the plant.
Some bushes, due to Grower oversight do not receive proper vegetative development and give a small volume of harvest. The fact is that selection makes the original natural material more vulnerable and sensitive to environmental conditions.
Viable strains
Although the main thing in the grow is the care of the plant, the properties of the chosen variety play a huge role. If the genetic material has not been stabilized and tested for quality (for example, just friends have given a seed from their mature and pollinated bush), all your efforts may be in vain.
Conversely, with a highly prolific variety designed to be cultivated by beginner growers, your chances of a heavy crop increase. What are the innovations offered to buy cannabis selection in spring 2019?
---
It is a powerful means for exploring one's own psyche. This variety is the result of a successful genetic experiment, during which crossed the legendary Skunk # 1 with Afghan indie. The smell of Fractal is coniferous.
Grow.
The prevalence of indica in the phenotype makes growing Fractal a simple task even for a beginner grover. Small plants (up to 1 m), thanks to sative genes, are not afraid of damp and mold, to heat are also stable and grow perfectly in the outdoor. Harvest is about 400-600 g / m2, recommended SCRoG or LST.
Stuff.
Causes strong cerebral high with gradual relaxation. Effective antidepressant. Fractal is compared to Satori. Strain is valued by artists, musicians and media workers for their state of concentration and their ability to instantly make decisions that open up with the help of a sativa.

---
Auto Kabul.
Represents the new face of classic Afghan Indica. It is a prolific and resinous variety, produced by crossing several of the most outstanding landrace of marijuana growing in the mountains of Afghanistan.
Grow. Plants rarely grow to 1 m, even in the outdoor. The variety feels equally well both on an open plantation and in a grow box or greenhouse, but in nature tends to give a more weighty harvest (400-500 g/m2). Be sure to tie your plants in blossom, because weighty colas can bend the stem - this is harmful.

Stuff. Good muscle relaxation and sedative, normalizes sleep and appetite, stops panic attacks, anticonvulsant. A deep and prolonged stone effect with relaxation of all muscles and calm of mind. Helping to survive in the east, in mountainous conditions that require slow.

---
Pablo Escobar.
Sativa is predominant in the genetics of this variety, growing in the foothills of Santa Maria, which locals have been improving for centuries. The healthy and bright Colombian variety crossed with heavyweight Afghan indica and stabilized.
Grow. The height is 1.5-2 m. The variety is resistant to fungal diseases. Dry weight up to 700 g/m2. The smell is citrus, not intensive. It is desirable to protect cannabis Pablo Escobar from severe droughts, as the homeland of the strand is characterized by high humidity. In the outdoor, the harvest is larger, but for the indoor Pablo Escobar is not worse, but it is necessary to provide extensive space to roots for development.

Stuff. The invigorating and refreshing effect, is useful against migraine, also removes depressions and attacks of panic. A bright grade for a party or special evening together.

---
Auto Big Bang.
Breeders-developers worked to the limit of two main indicators: the size of flowers and the intensity of grinding. Now available in autoflowering version.
Grow. One of the most suitable strains for a hassle-free outdoor. The plant reaches (up to 1 m) makes them convenient for camouflage in the open ground and for a small growbox. In general, the bushes need suspenders, because the colas are massive. The temperature oscillations of Auto Big Bang is tolerates, also resists mold.
Stuff. The prevalence of sativa in the phenotype makes this cannabis, cause a rise in the will to live. The part of the Indica is responsible for the deep relaxation following the period of activity. Effective against headache and reduced blood pressure.

---
Opium.
Breeders combined sativa in this variety with indica equally, seeking to simplify cultivation as much as possible, and to allow experienced cannabis smokers to experience unusual sensations.
Grow. The sustainability of Opium inherited from an Afghan ancestor. Growth is usually up to 1.2 m.
In the open ground, the bushes are lusher. Intense tar release repels hemp insects. In addition, Opium is almost free of mold. Harvest is usually up to 400 g/m2. It responds perfectly to pinching, but LST can also increase the volume by one and a half times.
Stuff. Sedative, analgesic, anti-stress action. The effect begins with a euphoric rise in tone and gradually moves into a stone effect. Increases appetite.


---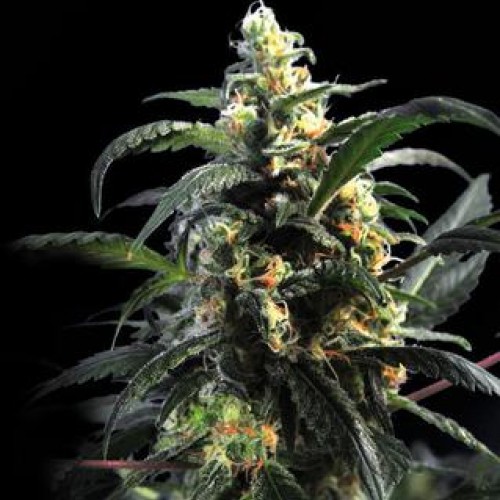 Africa Unite.
The most African hashish cannabis chosen by Jamaican breeders was crossed with Jamaican Indica. The obtained variety combined the aroma of the two sunniest corners of the earth.
Grow. Resinous branching herb, respond fairly well to SCRoG, FIM, LST. Yield is about 400-500 g/m2. Growth to 110 cm. Due to their origin they tolerate heat well. If in the outdoor, the appropriate humidity Africa Unite never molds
Stuff. A strong stone effect will have to please those who smoke to fight insomnia. Weakens thoughts and for a long time calms a nervous system. Removes pain syndromes of various genesis. Best for nighttime usage.

---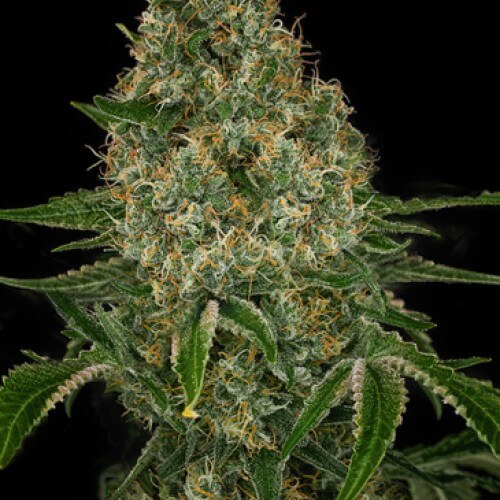 Auto Gagarin Feminized.
The Gagarin phenotype created by the ingenious combination of the most striking varieties of cannabis growing in the warmest countries. Gagarin's concept is exotic and super-high staff in a convenient, easy-to-grow herb.
Grow. Plants can be similar to both indica (more land-based) and sativa. The crop in the outdoor is up to 500 g/m2. It is recommended to train cannabis Gagarin, as plants react with gratitude, increasing the crop volume by 1.5-2 times. Growth up to 130 cm. Releases a lot of pitch (like Afghan), which simplifies the manufacture of hashish and protects landing from pests.
Stuff. The effect is deep immersion and cheer. It is in this state that an African or a Rastaman takes the drum into his hands and knocks ethnic rhythms for hours, without being distracted and forgetting about heat and thirst.

---
Divine Indica.
Several varieties of Afghan indica, complementing each other with their qualities, were combined in one variety, whose fertility and gum formation were maximized by the developers.
Grow. The main thing is to tie on the flowering, because even such a thick trunk bends under the weight of the Divine Indica. Plants are branched, strong, respond well to pinching, and develop a powerful root system. Divine Indica is suitable for commercial cultivation both indoor and outdoor. Harvest up to 800 g/m2, training is recommended.
Stuff. Strong relaxation and couch-lock. Relieves stress, take away from obsessive thought. Appetite increases, making this marijuana useful for individuals undergoing chemotherapy and seeking to maintain weight. Normalizes sleep.

---
Auto Big Demon.
In this hybrid, the indica comes from the Chui Valley, famous for its cannabis. The bushes are beautiful on flowering thanks to unusual bright orange trichomes.
Grow. Usually needs a garter due to the impressive mass of flowers. Otherwise, the cultivation of Auto Big Demon is simple; as plants are life loving and healthy, quietly carry heat and droughts, deter most pests. With enough space to root formation, harvest (up to 800 g/m2).
Stuff. Increasing tone and lifting forces, moving into strong relaxation. It is effective against migraines and other headaches, takes off the weariness, and helps with communication (in small doses.)

---
Jamaica Sativa.
Giant-variety, in the nature grows to 4 m. The taste is fruity. A classic sativa in a sympathetic Jamaican phenotype with a special Rastaman flier.
Grow. Resistant to high humidity and rarely mold. The vegetative phase takes a long time, as does the flowering phase (70-80 days). The main difficulty in the outdoor - masking bushes of the herculean size, in the indoor - provide a sufficiently wide and deep pot that will accommodate the sprawling root system.
Stuff. The purely sativa action of Jamaica Sativa will decorate any celebration; create a warm atmosphere in an informal environment. Stuff makes you want to communicate and share joy, raises tone, struggles with depression and negative thoughts.

---
25.03.2017
Featured
Auto Gagarin feminised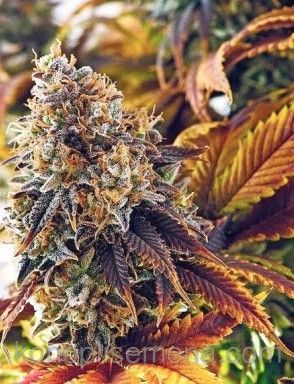 Pablo Escobar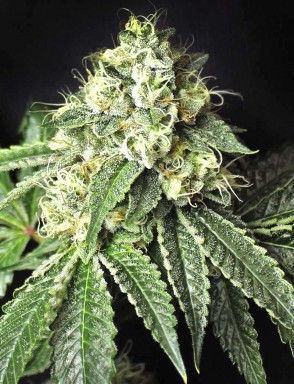 Auto Opium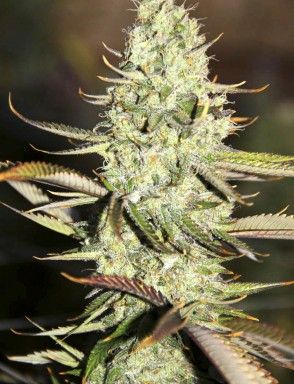 AK-47